Family-Favorite Recipes
Genuine favorite recipes from our family kitchen to yours!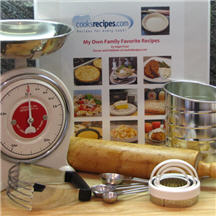 These are not just "kitchen-tested" recipes, they are genuine family favorites, all "tried-and-true", the real deal...need I say more?!!
This fine collection offers family-favorite recipes that have been a part of my family's everyday and holiday meals for many, many years. And yes, I'm happy to say that new favorites are added to this fine collection as they are discovered. Enjoy our best!
- Hope Pryor
Owner, Web Designer and Publisher of CooksRecipes.com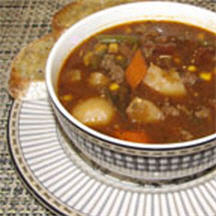 Easy Hamburger Vegetable Soup
Economical, quick and easy, this wholesome and delicious soup is a satisfying meal in a bowl. Serve with hot cornbread or crusty bread rolls to round out the meal.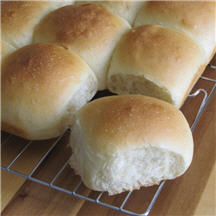 Best Butter Rolls Ever
This is my daughter Tiffany's recipe for her "family famous" butter rolls. They are simply the best homemade dinner rolls that I've ever eaten!
Hope's Apple Crisp
Not only is homemade apple crisp easy to make, it's delicious and nutritious!
Family-Favorite Recipe Collections: