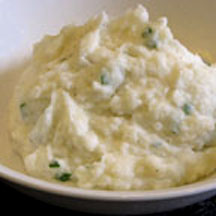 Sour Cream Smashed Potatoes - Smashed potatoes are mashed potatoes with lumps of potato intentionally left to add texture. There is no need to top these flavorful potatoes with gravy, they're perfect served as is.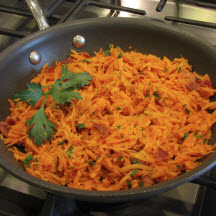 Carrot-Bacon Skillet - I love the simplicity of this sautéed carrot side dish, it's easy and just plain good...what with crispy bits of bacon in the mix!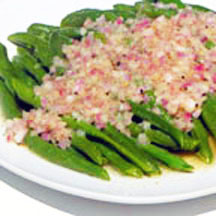 Warm Green Beans Vinaigrette - Garden fresh green beans are cooked crisp-tender, and then tossed in a tangy vinaigrette enhanced with bits of red onion. Simple and delicious!