Frequently Asked Questions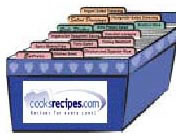 Visitor FAQ's
Have a cookery question? Submit it here.
---
QUESTION: Can I pre-bake chicken before grilling?
Can I partially bake chicken in oven and then complete cooking on a grill?
ANSWER:
Yes, chicken can be pre-baked prior to grilling. However, if done ahead of time, keep the chicken refrigerated until you are ready to finish it off on the grill.
Whole chicken is done when it reaches a temperature of 180°F (approximately 80°C), bone-in leg quarters, breasts and thighs at 170°F (approximately 75°C), and boneless breasts and thighs at 160°F (approximately 70°C).