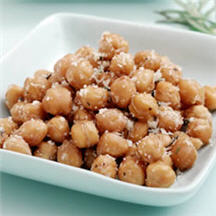 Crunchy Garbanzo Beans - An addicting crunchy, cheesy snack that is great for parties or as an after school snack. The garbanzo beans are baked with olive oil and rosemary and then mixed with cheese.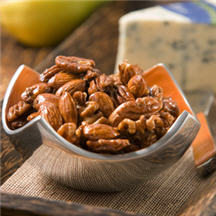 Coffee-Glazed Nuts - Walnuts, pecans and almonds combine in this tasty twist on the classic nut mix. With a sweet and savory coffee glaze, these coffee-glazed nuts are sure to create a buzz!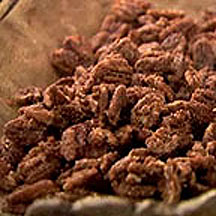 Sugar Glazed Pecans (with video instructions) - Your guests will love munching on these sweet, crunchy nuts.