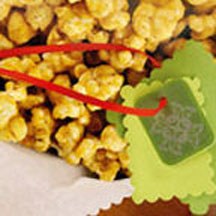 Five-Spice Caramel Corn - Caramel corn with a penchant toward the exotic. Makes a great gift when presented in a stylish tin.
Milk Chocolate Popcorn - Loaded with chocolate and peanuts, everyone will love this crunchy sweet popcorn treat!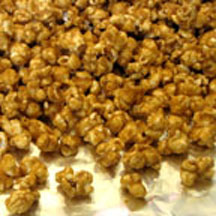 Caramel Corn Crunch - Once you start eating this buttery-sweet crunchy treat, it's almost impossible to stop!