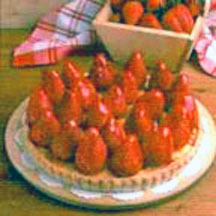 Strawberry Crown Tart - Here's a crown jewel of a strawberry tart that's sure to please. A tender, flaky pie crust forms the base, sliced strawberries are covered in a luscious pastry cream, baked and then topped with whole fresh strawberries that glisten with melted jelly.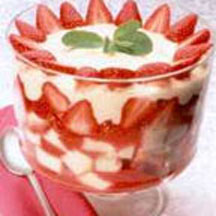 Strawberry Trifle - Splendor in the glass! Sometimes dessert is the highlight of the meal. This is one those desserts. Who can resist an appealing treat that promises sweet delight in every bite?!
Strawberry Tiramisu - The translation for tiramisu is "carry me up". After just one bite of this delightful strawberry version, you'll understand why many assume the unspoken words must surely be "to heaven".