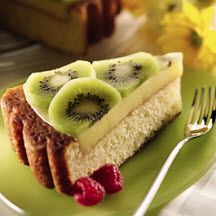 Mascarpone Lemon Kiwi Torte - Lemony luscious and light-as-a-feather, this scrumptious cheesecake-like torte is garnished with lovely slices of kiwifruit.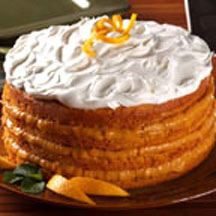 Pumpkin Torte with Orange Cream Filling - An elegant cake layered with a pumpkin and orange liqueur filling and topped with whipped cream will be sure to please all the pumpkin lovers in your family.
Red, White and Blueberry Torte - Bursting with chocolate morsels, the cake-like bottom is layered with a fluffy cream cheese and whipped topping mixture, and decorated with colorful, fresh fruit. It's sure to create fireworks at any party!