Dulce de Leche Sandwich Cookies - Light cinnamon scented cookies are sandwiched with homemade dulce de leche for these sweet treats. Contest submission by: Germon Mosquera from San Antonio, TX.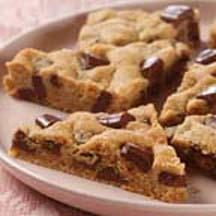 Chunky Peanut Butter Triangles - What's not to like about this delicious recipe? Chocolate chunks and peanut butter - a great combination that can't be beat.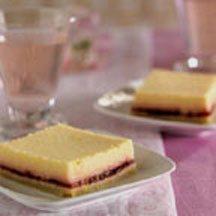 Lemon Raspberry Bars - The flavors of fresh lemon and raspberry make these cookie bars into a taste explosion!