Pumpkin Patch Party Cakes - Spice up fall festivities with these party-perfect pumpkin cakes. With a cinnamon stick stem, these decorative delights are simply delicious!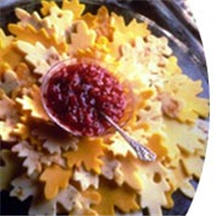 Autumn Cheese Wreath - A festive and decorative appetizer tray of 'cheese leaves' served with a sweet-tart cranberry-orange relish.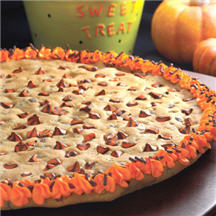 Big Harvest Party Cookie - Quick and easy! A fun, colorful dessert for Harvest parties! This sweet treat is even sweeter topped with ice cream!