Strawberry Macaroon Napoleons - If you like chewy, coconut macaroons, sweetened whipped cream and fresh, red ripe strawberries, you are really going to love this pretty-as-a-picture layered dessert.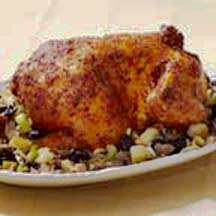 Stuffed Turkey - This intriguing south American-style stuffed turkey features a gluten-free meat stuffing with onion, celery, green apple, slivered almonds and prunes.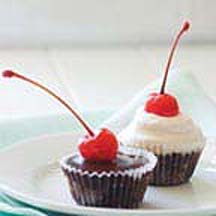 Gluten-Free Cherry Brownie Bites - These "fudgy, gooey gluten-free brownies (which are grain–free as well) are studded with chunks of sweet cherries." - TV Chef Carol Kicinski.