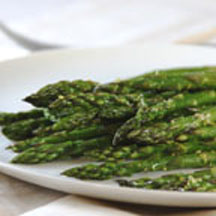 Roasted Asparagus with Citrus - This delicious roasted asparagus recipe is easy and makes a beautiful side dish. Drizzled with soy sauce and sesame oil, roasted and finish by sprinkling some grated lemon peel over the top. Great for entertaining and everyday meals.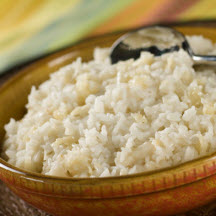 Coconut Rice - Coconut rice is a favorite in many countries. In this Colombian-inspired recipe, coconut milk and lime zest add flavor elements to this easy-to-prepare dish. Often served with fish and seafood, it is also wonderful with spicy foods. Great for any occasion.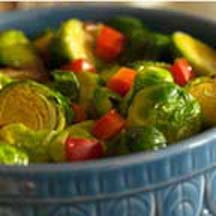 Sauteed Brussels Sprouts - This pleasingly colorful side dish of sauteed Brussels sprouts, with garlic and diced red bell pepper, is quick and simple to prepare and quite delicious.