Early Morning Pumpkin Maple Oatmeal - The flavors of pumpkin and maple team up for an easy way to dress-up your everyday oatmeal. Plus, rich in antioxidants, vitamins, and minerals, pumpkin is a natural way to make a hearty oatmeal breakfast even more nutritious and delicious.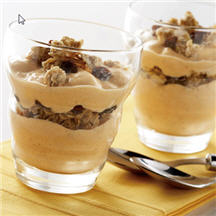 Everyday Pumpkin Parfait - From morning to night this parfait is the perfect way to satisfy your craving for a sweet and crunchy healthy snack. The pumpkin blends easily with the yogurt to add a unique twist of flavor to this creamy yet crunchy treat.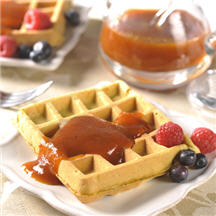 Nutty Pumpkin Waffles - Chock full of nuts these pumpkin waffles are a must-bake for the holidays. Moist and light they're fun and tasty for breakfast drenched with homemade pumpkin maple sauce.