Frequently Asked Questions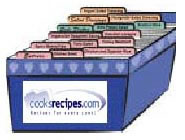 QUESTION:
Where should the oven rack be positioned to bake pie crusts?
Should 2-crust pies be baked on an upper or lower rack in the oven? I thought it should be lower but my recipe says upper. Thank You.
ANSWER:
Always bake a two-crust pie in the middle of the oven. Too low and the bottom is done before the edges and too high the edges will burn before the bottom is done.
Have a question? Submit it here.