Frequently Asked Questions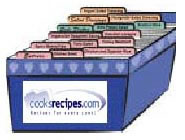 QUESTION:
Now that packaged cake mixes are smaller, what can I do when a recipe calls for the old package size of 18.25 ounces?
ANSWER:
For recipes calling for the old cake mix size of 18.25-ounces add 2 tablespoons cake mix (or flour in a pinch) per each ounce needed to equal 18.25-ounces. For convenience, keep extra cake mix(es) on hand. Store the remaining portion of an opened box of cake mix in the freezer for use another time.
Have a question? Submit it here.