Recipes for Cookies
Yum! There's nothing quite like the first bite of a warm, freshly baked homemade cookie — sounds like a good time to fill up the cookie jar!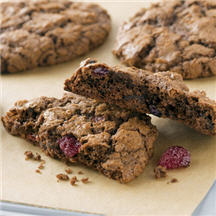 Recipe:
Chewy Cherry Chocolate Cookies
This cookie recipe brings two great tastes together—bits of sweet black cherries are surrounded by a chewy chocolate cookie.