Frequently Asked Questions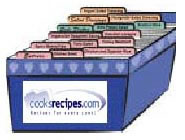 QUESTION:
Is it safe to make dressing (stuffing) ahead and freeze until ready to use?
I think my mother made Cornbread Dressing for Thanksgiving and made it ahead of time and froze it until needed. Am I thinking right? Is it safe to do that? Thank you.
ANSWER:
Yes, the cornbread dressing (or other bread dressing for that matter) would be safe to eat if it was made ahead and stored frozen until it was needed. I would suggest thawing it overnight in the refrigerator one day before use, but no longer, especially if the dressing contains eggs or meat.
Have a question? Submit it here.