Frequently Asked Questions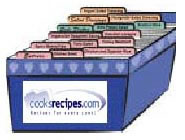 QUESTION:
What is panini?
ANSWER:
The word panini is Italian for "roll" or "biscuit", but it can also refer to a sandwich filled with any combination of meats, cheese and vegetables which is pan-grilled while being compressed by a heavy weight (such as a foil covered brick). Because of the sandwich's popularity, electric panini makers are available for purchase at most department and kitchen specialty stores.

Have a question? Submit it here.