Frequently Asked Questions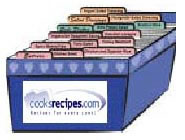 QUESTION:
I want to bake for the holidays without using eggs.
My boyfriend is allergic to eggs. I want to do some baking for the holidays. Is there anyway, to bake not using eggs or even cutting the eggs down?

ANSWER:
There are lots of holiday cookies that do not require eggs such as shortbread-type cookies. You might also consider making your boyfriend some fudge or other festive holiday candy.
Here are a few cookie recipe links to check out, but do look through the Cut-Out, Pressed and Shaped Cookies at CooksRecipes.com for recipes that do not use eggs, because there are many more to choose from than just the following recipes:
Bonbon Cookies
Christmas Wreath Cookies
Snowball Cookies

Have a question? Submit it here.