Frequently Asked Questions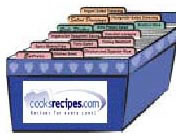 Visitor FAQ's
Have a cookery question? Submit it here.
---
QUESTION: How much yeast is actually in a package of dry yeast?
When a recipe calls for 1 package of dry yeast how much is that if you have yeast in bulk? Thanks.

ANSWER:
One (0.25-ounce) package of active dry yeast is equal to 2 1/4 teaspoons of yeast.