Recipes for Ground Meats & Sausages
Looking for new ways to serve ground beef, chicken, turkey pork, or sausage? You'll find some delicious ideas here!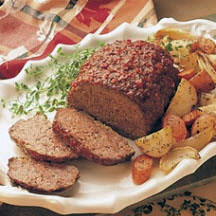 Recipe:
Meatloaf Like Mom Used to Make
The ultimate comfort food—meatloaf. Easy, delicious and feeds a crowd on a budget. Serve with roasted potatoes and carrots.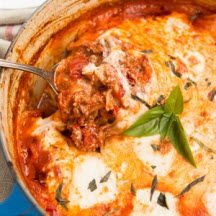 Recipe:
One Pot Lasagna Pasta
All the ingredients for this family-pleasing dish, including the pasta, cook in one pot! Recipe includes cooking directions for oven method or skillet-stovetop method.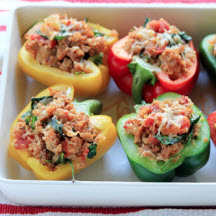 Recipe:
Quinoa and Sausage Stuffed Peppers
These deliciously hearty stuffed peppers feature a combination of nutritious ingredients, including the super grain quinoa and lean Italian turkey sausage.
Burger & Patty Recipes
Enchilada Recipes
Ground Meat Casserole Recipes
Ground Meat Pie Recipes
Ground Meat with Pasta Recipes
Ground Meat with Rice Dishes
Lasagna Recipes
Meat Sauce Recipes
Meatball Recipes
Meatloaf Recipes
Sausage Recipes
Spaghetti Recipes
Stuffed Vegetable Recipes