Recipes for Ground Meats & Sausages
Looking for new ways to serve ground beef, chicken, turkey pork, or sausage? You'll find some delicious ideas here!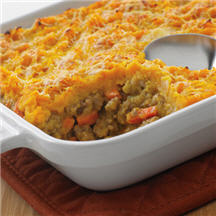 Recipe:
Beef & Pumpkin Shepherd's Pie
Traditional shepherd's pie gets a pumpkin make-over! This beloved recipe has added nutritional value of pumpkin, making it hearty and nourishing.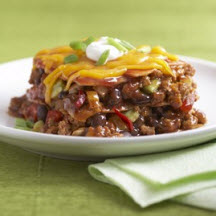 Recipe:
Spicy Mexican Beef Bake
This layered, ground beef and black bean enchilada casserole is easy to assemble and sure to be voted a keeper with the whole family.