Pie & Pie Crust Recipes
For the love of all things pie — and a tasty tart, too!
A collection of recipes for a large variety of delicious fruit pies, cream and pudding pies, nut pies, ice cream pies, tarts and tartlets. Find hundreds of recipes for all-time favorite pies like apple, cherry, blueberry, lemon meringue, chocolate silk, banana cream, Southern pecan, coconut custard, fresh strawberry and the traditional fall holiday favorite — pumpkin. Plus, this collection also offers a great selection of recipes for homemade pastry pie crusts and graham cracker crusts.
Basic Pie Crust 101
This is one of the most requested pie crust recipes on the Web for 14 years running! With its light and tender texture and layers of flakiness, it's no wonder why!
Tin Roof Chocolate Pie
A Grand Prize winning recipe, this delicious pie features chocolate, caramel and marshmallow layers, and each serving is topped with caramel and whipped cream.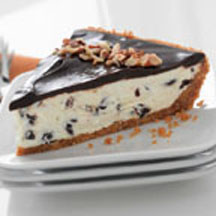 Chocolate Tuxedo Pie with Pecan Crust
You'll not soon forget this pecan-graham cracker crust with a smooth cream cheese filling, dotted with bits of luscious chocolate and covered in a jacket of chocolate ganache.
Pie & Pie Crust Recipe Collections:
General Pie Recipes:
Pie Crust Recipes: