Cake, Cupcake & Frosting Recipes
Ah, CAKE! With these great recipes you can make it, bake it, have your cake and eat, too!
A collection of recipes for a large variety of cakes, cupcakes and homemade frostings. Find hundreds of recipes for all types and flavors of cake, including cakes made from scratch and cakes made using a cake mix, Bundt® cakes, fruit cakes, pound cakes, chiffon cakes, angel food cakes, decorated party cakes, tortes, mini cakes — plus no-bake cakes, too!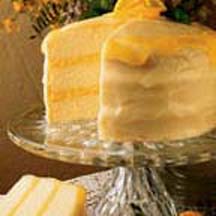 Mile-High Buttermilk Cake
If you love lemon meringue pie, you will love this magnificent layered cake with its sweet-tart lemon curd filling and creamy frosting.
Cake & Cupcake Recipe Collections: