Recipes for Cakes, Cupcakes & Frostings
Ah, CAKE! With these great recipes you can make it, bake it, have your cake and eat, too!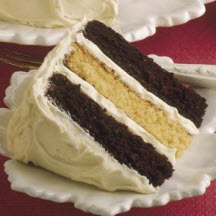 Recipe:
Orange Cocoa Cake
An orange-scented three layer chocolate cake filled and frosted with orange buttercream frosting.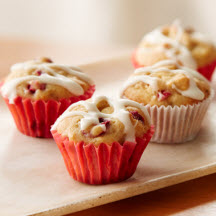 Recipe:
Glazed Cranberry Mini-Cakes
Mini vanilla cupcakes with chopped fresh cranberries and walnuts, and topped with a simple white chocolate glaze.
Recipe:
Vermont Spice Cake
You don't have to live in Vermont to enjoy this spicy, maple-flavored cake crowned with an icy cream cheese frosting sprinkled with chopped nuts.