Recipes for Cakes, Cupcakes & Frostings
Ah, CAKE! With these great recipes you can make it, bake it, have your cake and eat, too!
Select and explore our cake, cupcakes and frosting recipe collections below the featured recipes: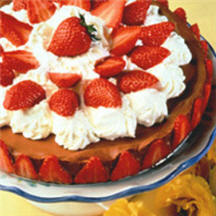 Recipe:
Strawberry Chocolate Mousse Cake
A splendid presentation and a taste to match, this cake has a chocolate cookie crust filled with luscious chocolate mousse and fresh strawberries.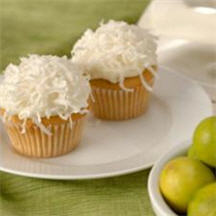 Recipe:
Key Lime Macadamia Nut Cupcakes
Delightful cupcakes bursting with tropical flavors like key lime and macadamia nuts and topped with coconut and cream cheese frosting.
Recipes by Type:
Specialty Cake Recipes: