Recipes for Cookies
Yum! There's nothing quite like the first bite of a warm, freshly baked homemade cookie — sounds like a good time to fill up the cookie jar!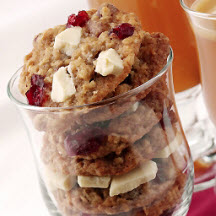 Recipe:
Chewy Cranberry Oatmeal Cookies
A yummy oatmeal cookie bursting with chunks of creamy white chocolate and sweet-tart dried cranberries in every bite!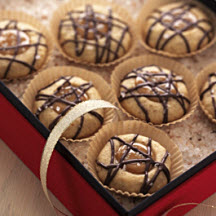 Recipe:
Sandies by the Sea
A sensational thumbprint cookie that boasts a creamy caramel filling lightly sprinkled with sea salt crystals and then festively drizzled with dark chocolate.