Recipes for Soups & Stews
Oh the culinary wonders of versatile soup! It's the first course, the "meal-in-a-bowl", or a cool, refreshing spoonable dessert.
Select and explore our soup and stew recipe collections below the featured recipes:
Recipe:
Pork Chili
Lean ground pork stars in this Texas bowl of red seasoned with onion, garlic, bell pepper, chili powder, oregano and ground cumin.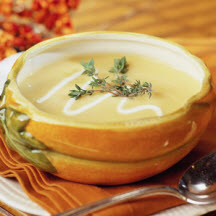 Recipe:
Winter Squash Bisque
This thick and creamy soup will warm you to your toes on those cold, winter days.
Recipes by Ingredient: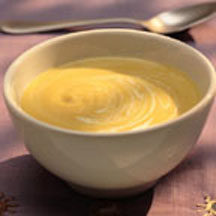 Apple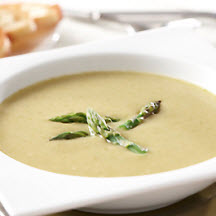 Asparagus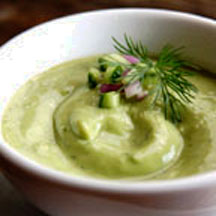 Avocado

Barley

Beans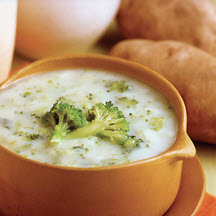 Broccoli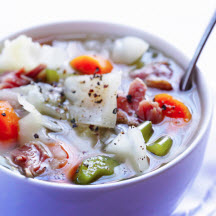 Cabbage

Carrot

Cauliflower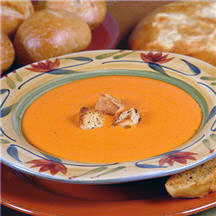 Chilies & Sweet Peppers

Corn

Cucumber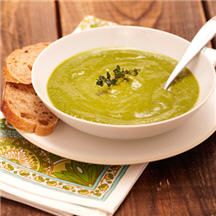 Leeks

Lentils

Mushrooms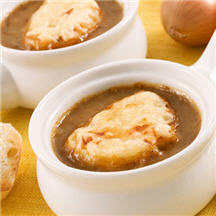 Onion

Pasta & Noodles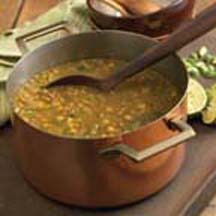 Peas

Potato

Pumpkin

Rice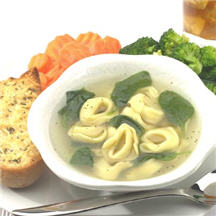 Spinach, Kale & Greens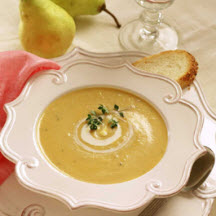 Squash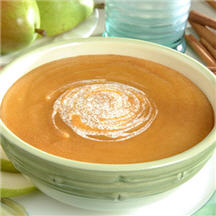 Sweet Potato

Tomato
Specialty Soup & Stew Recipes: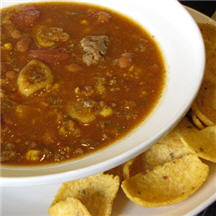 Family Favorites

Healthier Choices
World Cuisine Recipes:
Asian & Middle Eastern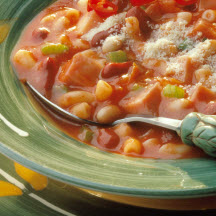 Italian & Mediterranean

Mexican & Southwestern
Recipes by Meat & Seafood:
Beef

Chicken

Clams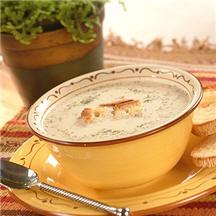 Crab

Ham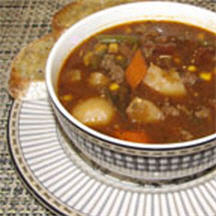 Hamburger

Lamb

Lobster

Oysters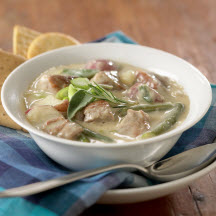 Pork

Sausage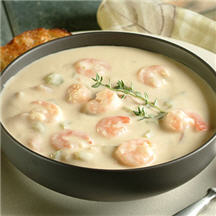 Shrimp

Turkey

Veal
Recipes by Type: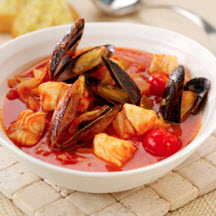 A-to-Z Fish & Seafood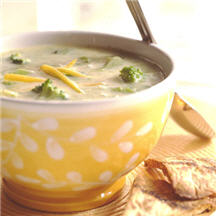 A-to-Z Hot & Hearty

A-to-Z Thick & Hearty

Bisques & Cream Soups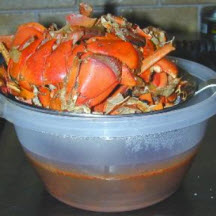 Broths, Stocks & Mixes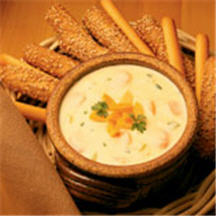 Cheese Soups

Chili Recipes

Chilled Soups

Chowders

Fruit Soups

Gazpachos

Gumbos

Minestrones

Paellas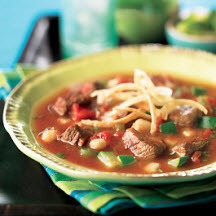 Pozoles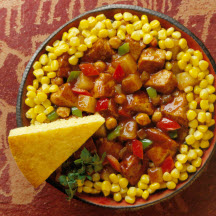 Stews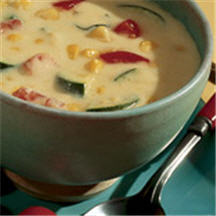 Vegetable Soups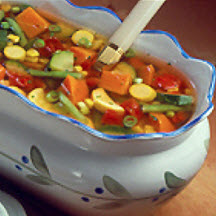 Vegetarian Soups