Recipes for Soups & Stews
Oh the culinary wonders of versatile soup! It's the first course, the "meal-in-a-bowl", or a cool, refreshing spoonable dessert.
Select and explore our soup and stew recipe collections below the featured recipes:
Recipe:
BLT Soup
Nobody said that the tomato in a BLT had to be sliced. This fresh soup is quickly made and goes well with grilled cheese sandwiches.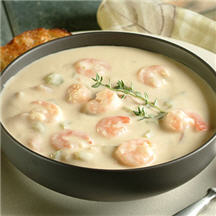 Recipe:
Shrimp Bisque
Shrimp bisque is great for a weekend get-together or to surprise a loved one.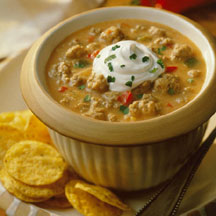 Recipe:
Fiesta Pork Soup
Younger cooks can help fix this with some supervision. Or have teen cooks fix this for a quick and tasty family dinner.
Recipes by Ingredient:
World Cuisine Recipes:
Specialty Recipes:
Recipes by Meat & Seafood:
Recipes by Type: