Recipes for Bars, Brownies & Blondies
Versatile bar cookies, squares and brownies make easy desserts that are perfect for parties, taking to potlucks or picnics, for lunchbox treats and afternoon snacks.
Select and explore our bars, brownies and blondies recipe collections below the featured recipes: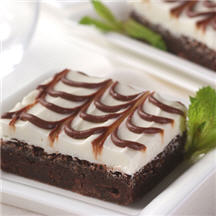 Recipe:
Moist and Minty Brownies
Delight your guests with chocolate and mint in a terrific-tasting, moist and chewy brownie!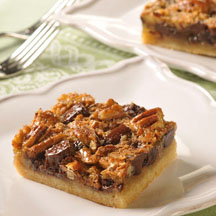 Recipe:
Chunky Pecan Pie Bars
If you like chocolate and pecan pie you'll love these pecan pie bars with chocolate!
Recipes by Type:
Specialty Recipes: