Recipes for Bars, Brownies & Blondies
Versatile bar cookies, squares and brownies make easy desserts that are perfect for parties, taking to potlucks or picnics, for lunchbox treats and afternoon snacks.
Select and explore our bars, brownies and blondies recipe collections below the featured recipes:
Recipe:
Confetti Bars
These sweet and colorful bars are a hit with the kids. An eye-catching bar cookie for a bake sale or potluck. Use different colored sprinkles for different times or holidays of the year.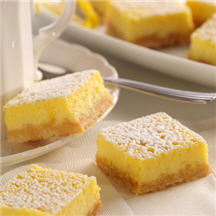 Recipe:
Lemon Bars
Create a taste that is as refreshing as an icy glass of lemonade. These mouth-watering bars are a great treat anytime of the year.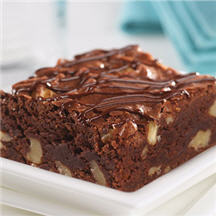 Recipe:
Deliciously Rich Chocolate Brownies
Easily the perfect brownie recipe. This decadent brownie is second to none with a moist, fudgy taste guaranteed to please any chocolate lover.
Recipes by Type:
Specialty Recipes: