Recipes for Side Dishes
Sides may not be the star of the meal — but they do a shining performance cast in a supporting role!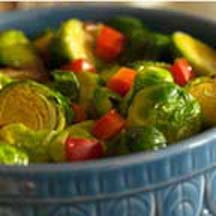 Recipe:
Sautéed Brussels Sprouts
This pleasingly colorful side dish of sautéed Brussels sprouts, with garlic and diced red bell pepper, is quick and simple to prepare and quite delicious.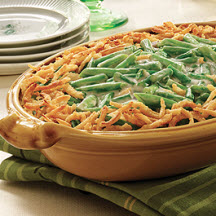 Recipe:
Traditional Green Bean Casserole
The Campbell's Soup Company test kitchens developed and introduced this original recipe back in 1955. This festive side dish has been a holiday favorite ever since.