Recipes for Sandwiches
It is said that the 4th Earl of Sandwich had his servants bring him slices of meat between two pieces of bread (being that he was too busy gambling to stop for a meal), and thus the "sandwich" was born. The trend—the sandwich, that is—caught on rather nicely.
Select and explore our sandwich recipe collections below the featured recipes:
Recipe:
Homestyle Ham and Cheese Pockets
These hot and tasty homemade ham and Swiss cheese sandwich pockets are made easy with ready-to-use puff pastry squares.
Recipe:
Sweet & Tangy Sloppy Joes
For a quick and easy, family-pleasing meal, serve this tasty classic "loose-meat" sandwich with even easier sides such as deli coleslaw and potato chips.
Recipe:
Grilled Brats with Onion Relish
Bratwursts get dressed up with this sweet onion relish. The onion relish can be made ahead of time and reheated when ready to serve.
Sandwich Recipes by Type:
Burritos

Club Sandwiches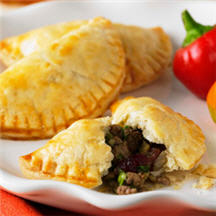 Empanadas & Turnovers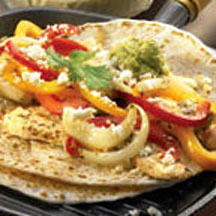 Fajitas

Fillings & Spreads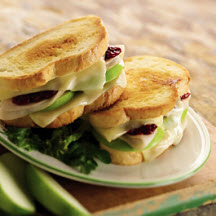 Grilled Sandwiches

Gyros

Heroes, Hoagies & Subs

Mini Burgers & Sliders

Monte Cristos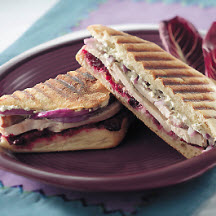 Panini Sandwiches

Party-Size Sandwiches

Pita Pocket Sandwiches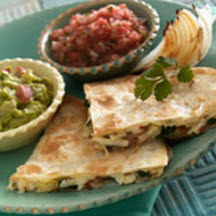 Quesadillas

Reuben Sandwiches

Sloppy Joes

Tacos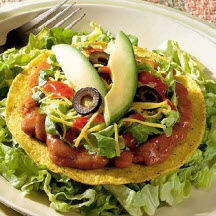 Tostadas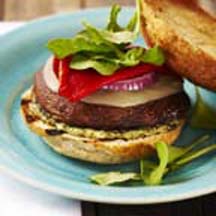 Vegetarian Sandwiches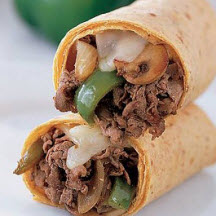 Wraps & Roll-Ups
Hamburger Recipes:
A-to-Z Burgers

Beef Burgers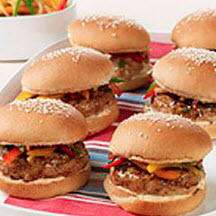 Chicken Burgers

Pork Burgers

Turkey Burgers
Sandwich Recipes by Ingredient:
Bacon Sandwiches

Cheese Sandwiches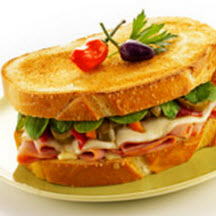 Cold-Cuts & Deli Meats

Corned Beef Sandwiches

Egg Sandwiches

Fruit & Veggies

Peanut Butter Sandwiches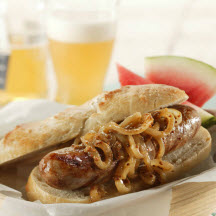 Sausages & Hot Dogs
Cold Sandwich Recipes:
A-to-Z Cold Sandwiches

Beef Sandwiches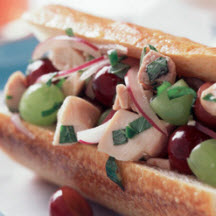 Chicken Sandwiches

Ham Sandwiches

Pork Sandwiches

Seafood Sandwiches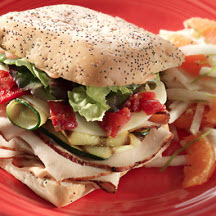 Turkey Sandwiches
Hot Sandwich Recipes:
A-to-Z Hot Sandwiches

Beef Sandwiches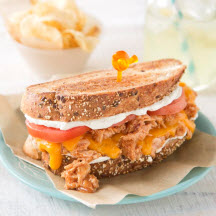 Chicken Sandwiches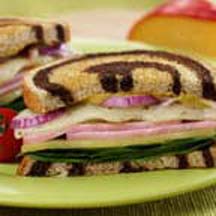 Ham Sandwiches

Pork Sandwiches

Seafood Sandwiches

Turkey Sandwiches