Bread Recipes
There's nothing quite like the enticing aroma of homemade bread baking in the oven — it's the next best thing to eating it!
A collection of bread recipes offering a large variety of plain, sweet and savory yeast breads, quick breads, dinner rolls, cinnamon rolls, sweet buns, all types of muffins, biscuits, homemade bagels and pretzels, corn bread, doughnuts, scones, sourdough breads and bread machine recipes.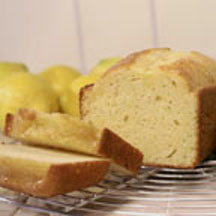 Lemon Tea Bread
The lemon glaze adds an extra hint of sweetness to bake-and-serve bread.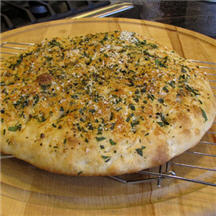 Focaccia Bread
With focaccia bread you can be creative with the addition and combination of toppings — or simply top this Italian flatbread with Parmesan cheese.
Bread Recipe Collections: