Frequently Asked Questions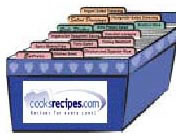 Visitor FAQ's
Have a cookery question? Submit it here.
---
QUESTION: What can I use as substitute for oleo in a recipe?
What can I substitute oleo for in an apple bread recipe? I have butter and vegetable shortening.

ANSWER:
You can substitute either butter or vegetable shortening for the oleo (margarine) in recipes.