Temperature Conversion Tool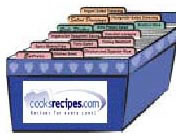 This handy little tool will quickly convert Fahrenheit temperatures into Celsius temperatures -- or vice versa -- FAST!
It's easy to use, just follow the simple instructions and you'll have your conversion numbers in an instant.
1. Enter a number in either field.
2. Click outside the text box.
Oven Temperature Chart (U.S. and British)
Heat
Level

Degrees Fahrenheit
Degrees Celsius
British (Regulo)
Gas Mark

---

Very cool
200
95
0
Very cool
225
110
1/4
Very cool
250
120
1/2
Cool or slow
275
135
1
Cool or slow
300
150
2
Warm
325
165
3
Moderate
350
175
4
Moderately hot
375
190
5
Fairly hot
400
200
6
Hot
425
220
7
Very Hot
450
230
8
Very Hot
475
245
9