All recipes are listed alphabetically in collections, so finding a recipe at CooksRecipes is as easy as using a cookbook!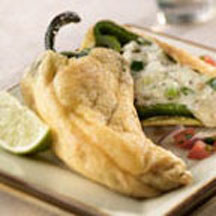 Braised Beef Pot Roast with Leek-Mustard Au Jus - Worthy of company fare, this is a simple recipe with extraordinary results, beef pot roast served with an impressive leek and Dijon mustard pan sauce.
Four-Cheese Chiles Relleños - Mildly spicy, this scrumptious four-cheese version of chile relleños is every bite worth the effort. Created by Chef Kevin Tubb.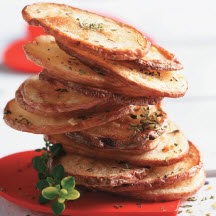 Recipe:
Oven-Fried Potato Chips
Recipe:
Dandy Cake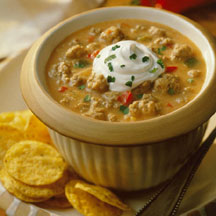 Recipe:
Fiesta Pork Soup
Recipe:
Hot Tamale Pie
Recipe:
Lemon Nut White Chip Cookies