All recipes are listed alphabetically in collections, so finding a recipe at CooksRecipes is as easy as using a cookbook!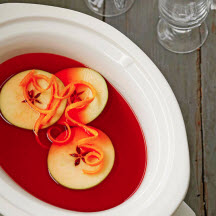 Autumn Beef and Cider Stew - This easy, seasonally-inspired beef stew is packed with classic and autumn flavors like sweet potatoes, bacon and dried cranberries simmered until tender in apple cider and condensed French onion soup. Sure to become a Fall "must-have" stew!
Flamin' Cinnamon Cider - Red-hot and super-fast, this cider sizzles with cinnamon. Cinnamon candies give standard cider a flavor and color the punch. Add apple slices and thin strips of orange peel to accentuate the cider's colorful costume.
Recipe:
Falling Leaves Cake
Recipe:
Tombstone Sandwiches
Recipe:
Mummy Dogs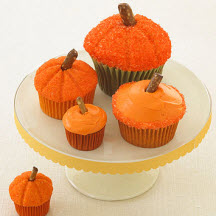 Recipe:
Pumpkin Patch Cupcakes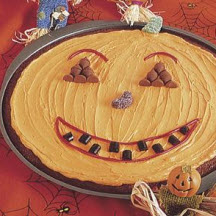 Recipe:
Jack-O-Lantern Brownie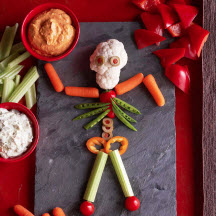 Recipe:
Mr. Bones & Double Dips
Recipe:
Handy Pretzels