All recipes are listed alphabetically in collections, so finding a recipe at CooksRecipes is as easy as using a cookbook!
Cocoa-Coffee Crinkles - Coffee, cinnamon, and brown sugar form a tasty flavor combination when added to these chocolate cookies with a soft, fudgy center.
Chicken Chile Mac 'n Cheese - Tender chunks of cooked chicken, mild green chilies and plump black olives add nutrition, flavor and color to this hearty, family-pleasing mac 'n cheese casserole.
Recipe:
Mushroom Hunters Pork Chops
Recipe:
Hot Spiced Chai Tea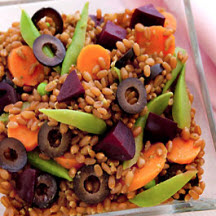 Recipe:
Wheat Berry Primavera
Recipe:
Easy Elegant No-Bake Cheesecake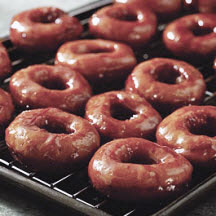 Recipe:
Mashed Potato Donuts