All recipes are listed alphabetically in collections, so finding a recipe at CooksRecipes is as easy as using a cookbook!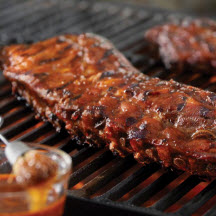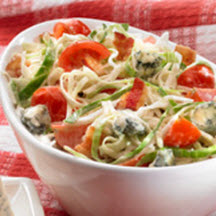 Red, White and Blue Slaw - A cabbage slaw with bacon crumbles, red cherry tomatoes and blue cheese dressed in a white slaw dressing.
Fourth of July Ribs - A marinade with complex flavors, that is composed primarily of pantry items, make these spareribs a special treat. Serve with your favorite sides such as potato salad, baked beans, cole slaw and corn on the cob.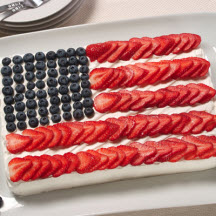 Recipe:
Independence Cake
Recipe:
Firecracker Pasta Salad
Recipe:
Grand Cru Grilled Potatoes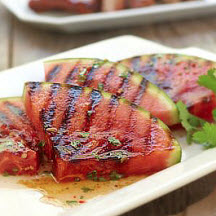 Recipe:
Grilled Spicy Watermelon
Recipe:
Strawberry Cream Cheese Pie
Recipe:
Firecracker Deviled Eggs
Recipe:
Watermelon Ice Cubes