All recipes are listed alphabetically in collections, so finding a recipe at CooksRecipes is as easy as using a cookbook!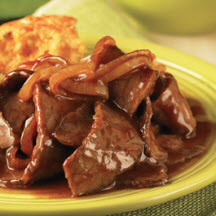 BBQ Beef Skillet with Cornbread - It just doesn't get any easier than this recipe to serve a delicous hot meal your whole family will enjoy! Complete the meal with a simple green salad.
Sweet Apple Danish - Imagine the tantalizing aroma of cinnamony apple Danish baking in your oven. Now, imagine just how good it's going to taste served with your favorite hot brew! Oh yeah, let's do this!
Recipe:
Convenient Chopped Salad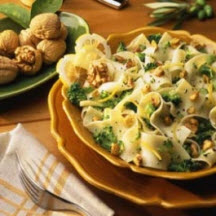 Recipe:
Broccoli Walnut Noodles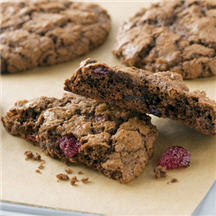 Recipe:
Chewy Cherry Chocolate Cookies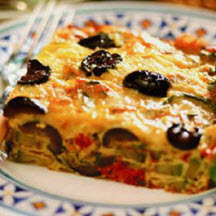 Recipe:
Italian Olive Frittata
Recipe:
Blueberry Lemon Cheesecake Bars