All recipes are listed alphabetically in collections, so finding a recipe at CooksRecipes is as easy as using a cookbook!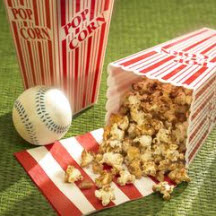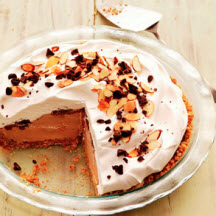 Caramel Macchiato Ice Cream Pie - This winning ice cream pie makes a refreshing summer treat. Winner of the Nestlé Kitchens Pie Recipe Contest, Milisa Armstrong uses coffee ice cream to create its delightfully grown-up taste.
Ballpark Popcorn Crunch - Popped corn and chopped peanuts are tossed with a creamed mixture of butter and brown sugar and baked until crisp. The perfect snack for watching the game!
Recipe:
Calypso Beef Burgers
Recipe:
Tomato Gratin
Recipe:
Peaches and Cream Pops
Recipe:
California Pissaladiér
Recipe:
Monster Cookies
Recipe:
California Avocado Tortilla Soup