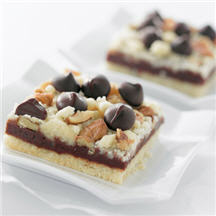 Dark Chocolate Crumb Bars - Dark Chocolate Crumb Bars have great visual appeal and are a tasty choice for a special dessert. Easy to make and sure to please your family and friends.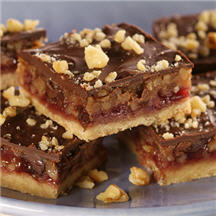 Chocolate Walnut Jam Bars - A thin layer of fruit jam is all that comes between the brown sugar crust and the walnut-flavored topping. Melted chocolate chips are spread over the top to finish these bars off.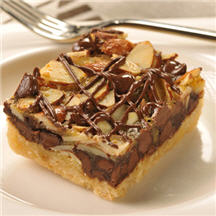 Chocolate Amaretto Bars - A layer of chocolate fudge with a hint of amaretto rests upon a buttery crust. Top it all off with a drizzling of chocolate and you've got dessert.