Swiss Cheese Fondue - The classic fondue! Provide guests with fondue forks or bamboo skewers for dipping the bread chunks into the fondue. Fresh vegetable chunks can also be dipped into the fondue.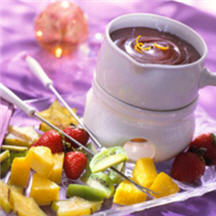 Mocha Fondue - Update chocolate fondue with a hint of coffee, and serve it with meringue cookies as crispy dippers.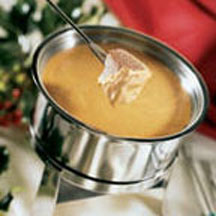 Smoky Cheese Fondue - Serve this elegant fondue of smoked cheddar, gruyère and pepato cheeses with cubes of sourdough bread for dipping.